The English Ministry of
Emmanuel Presbyterian Church
EPC EM In-Person Worship Guidelines
We are so excited to offer "in-person" services on Sundays.
Please click below to see the guidelines for our return to gathering
in-person. Praise God who has faithfully walked with us through the pandemic! We look forward to seeing you all soon!

Please find the YouTube Livestream link just below under "Sunday Worship Info".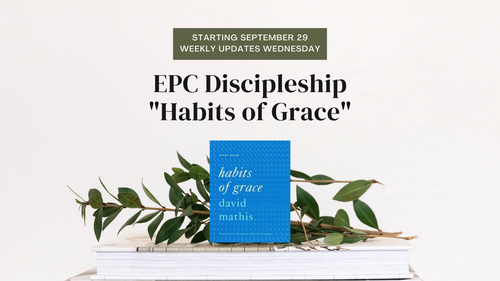 EPC Discipleship: "Habits of Grace"
Click below to look at the overview for our new discipleship series through "Habits of Grace" by David Mathis. The various files for "Habits of Grace" are up and good to go! Please find information on how to add the files to your Kindle and other devices in the "Overview". We look forward to God continuing to stretch and grow us during this time of committing to His Word.
EPC Adult Life Group Sign-Ups
If you are an adult at EPC (low 30s and up), please go to the link below to register to join a life group (even if you are already part of a life group). This is a great opportunity to fully obey and live out what Christ calls us out to in the Gospel as He calls us as a body. Life Groups will kick off mid-January and are a great opportunity to join others in discipleship, accountability, sharing life and serving as the body of Christ. We look forward to what God will continue to do in growing EPC in His image and love.
Here is the registration
LINK
with more information.
2021 College Winter Retreat / Lock-In
"The Churched vs. The Discipled" - Grounding ourselves on the foundational truths of the gospel, knowing God rather than religion or church culture; cultivating a faith that withstands trials.

Dates - December 17-18, 2021 (Friday morning - Saturday Dinner)
Location - EPC
Cost - $15 (Please talk to PT if this is a difficulty for you).
Registration Deadline - December 5, 2021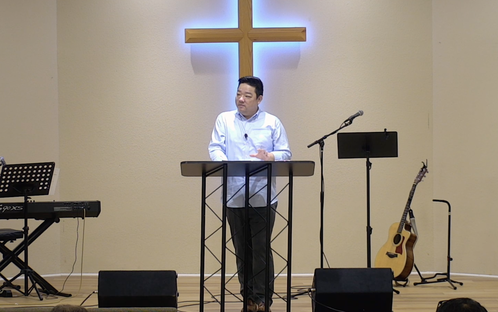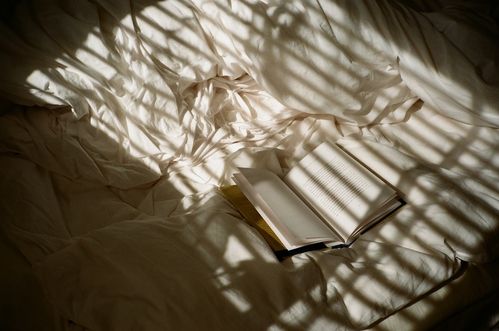 Join us on Sundays at 10 AM
You can join us "In-Person" and through YouTube Livestream (starts at 9:50 AM) just below.
Please use the 'Sunday Worship Bulletin' which helps us worship with information such as the order of worship, Sermon Reflection Questions, Announcements etc.
Check out our regularly updated Announcements for news and information about life at EPC.
Education Department Worship Times
All weekly education department updates will be are included on the Educational Resources.
All education department services are currently meeting through Zoom due to the pandemic.
Please see the specific education department page under "Ministries" for specific information.
| Sunday Worship | Audience | Time | Location |
| --- | --- | --- | --- |
| Nursery | Ages 0 - 3 | 10 AM & 12 PM | Nursery Room |
| Pre-School - Kindergarten | 3 y/o - Kindergarten | 10 AM & 12 PM | Kindergarten's Room |
| Lower Elementary Ministry | Grades 1 - 2 | 10 AM & 12 PM | Lower Elementary Ministry Room |
| Upper Elementary Ministry | Grades 3 - 5 | 10 AM & 12 PM | Upper Elementary Ministry Room |
| Youth Ministry | Grades 6 - 12 | 10 AM & 12 PM | Youth Ministry Room |
Weekly Occurring Meetings
7:15 pm |College Worship & Fellowship
10 AM | In-Person & YouTube Live-Streaming


Strengthen the weak hands, and make firm the feeble knees. Say to those who have an anxious heart, "Be strong; fear not! Behold, your God will come with vengeance, with the recompense of God. He will come and save you.